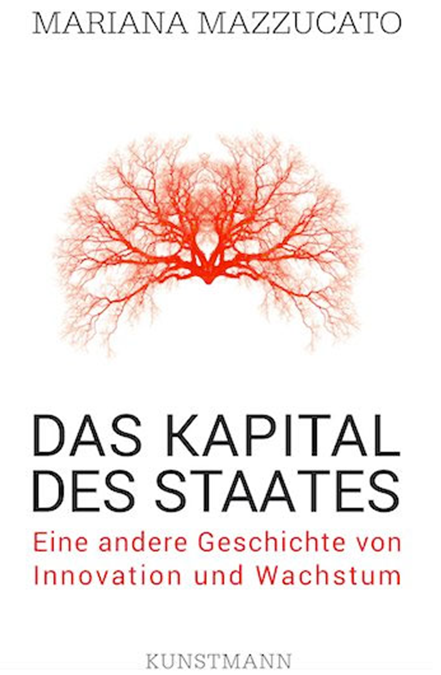 The Entrepreneurial State
Debunking public vs. private sector myths
"Superb ... At a time when government action of any kind is ideologically suspect, and entrepreneurship is unquestioningly lionized, the book's importance cannot be understated"
Guardian
Available in the UK, USA, France, Finland, Germany, Greece, Italy, Netherlands, Portugal, Poland, Slovenia and Spain.
Select country to show purchase options and to see related media coverage.
Synopsis
Das Kapital Des Staates: Eine andere Geschichte von Innovation und Wachstum (Kunstman) – zuerst veröffentlicht auf englisch als The Entrepreneurial State: debunking public vs. private sector myths (Anthem 2013) – entfacht weltweit eine längst überfällige Debatte über die Rolle des Staats beim Erschaffen von langfristigem, innovationsgetriebenem Wachstum.
Das Buch widerlegt umfassend den Mythos vom schwerfälligen, bürokratischen Staat im Gegensatz zum dynamischen, erfindungsreichen Privatsektor. In einer Reihe von Fallstudien – von Informationstechnologie ueber Bio- und Nanotechnologie hin zu den sich derzeit entwickelnden nachhaltigen Technologien – zeigt Professor Mazzucato, dass das Gegenteil stimmt: der Privatsektor findet den Mut zu investieren erst nachdem der unternehmerische Staat die hochriskanten Investitionen bereits getätigt hat. In einem auf sorgfältige Forschung bauendem Kapitel enthüllt sie, dass jede technische Errungenschaft, die das iPhone so "smart" macht, vom Staat finanziert wurde: das Internet, GPS, sein Touchscreen und Spracherkennungssystem Siri.
Mazzucato argumentiert kontrovers, in der Geschichte des modernen Kapitalismus habe der Staat nicht nur Marktversagen korrigiert, sondern aktiv Märkte geformt und erschaffen. Dabei hat der Staat manchmal Erfolg, und manchmal nicht. Aber weil diese aktive Rolle des Staats als risikotragender Unternehmer nicht anerkannt wird und er stattdessen nur als am Rande des Geschehens dem Privatsektor zujubelnd dargestellt wird, haben wir in unseren Gesellschaften ein Innovationssystem aufgebaut, in dem Risiko sozialisiert und vom Staat getragen, Gewinne aber privatisiert werden.
Das Buch untersucht wie diese gestörte Dynamik verändert werden kann, so dass Wirtschaftswachstum nicht nur 'smart' sondern auch inklusiv sein kann. Professor Mazzucato erhielt 2014 den New Statesman SPERI Preis in politischer Oekonomie fuer ihre Arbeit zu intelligentem Wirtschaftswachstum und dem unternehmerischen Staat. Das Buch schaffte es in die Endauswahl fuer den Verleih des prestigeträchtigen Wirtschaftsbuchpreis in Deutschland und war ein Financial Times und Forbes "Buch des Jahres 2013".
Read her book. It will challenge your thinking.
Forbes
Mazzucato is right to argue that the state has played a central role in producing game-changing breakthroughs.
The Economist
This book has a controversial thesis. But it is basically right.
Financial Times
Other books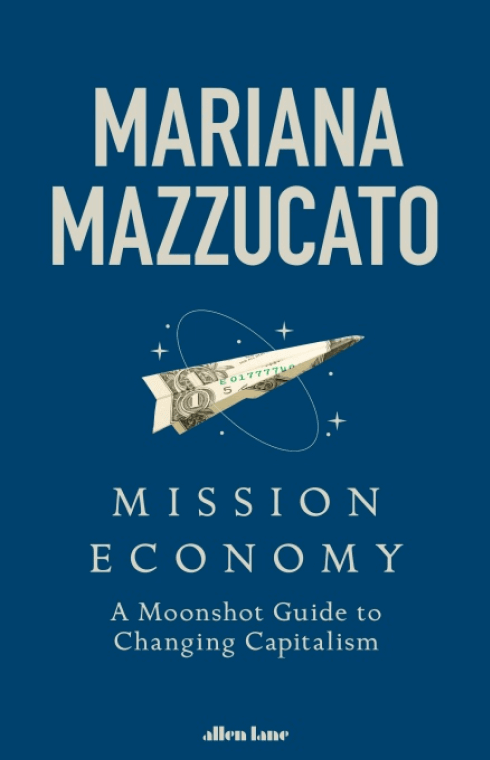 Mission Economy
A moonshot guide to changing capitalism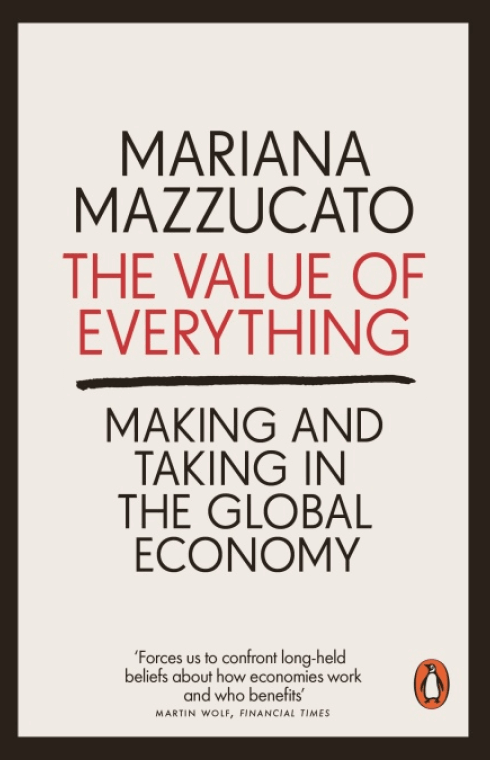 The Value of Everything
Making and taking in the global economy