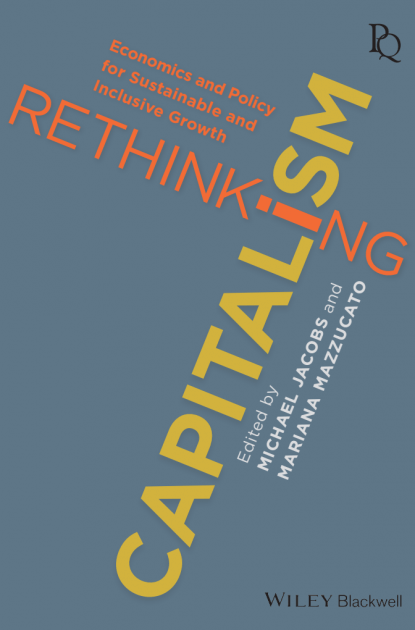 Rethinking Capitalism
Economics and Policy for Sustainable and Inclusive Growth
"This excellent book could not be more timely. With the rise of populist protest movements across the west, the hard realities of stagnating real wages and entrenched inequality, it is plain that modern capitalism is not working. Rethinking economics is invaluable contribution to the challenging tasks ahead."
Will Hutton, Principal Hertford College Oxford
Available in the UK and Italy.
Select country to show purchase options and to see related media coverage.
Synopsis
Western capitalism is in crisis. For decades investment has been falling, living standards have stagnated or declined, and inequality has risen dramatically. Economic policy has neither reformed the financial system nor restored stable growth. Climate change meanwhile poses increasing risks to future prosperity.
In Rethinking Capitalism: Economics and Policy for Sustainable and Inclusive Growth, co-edited by Mariana Mazzucato and Michael Jacobs, (published by Wiley / Political Quarterly, 2016) some of the world's leading economists propose new ways of thinking about capitalism. The contributors include Nobel Prize winning economist Joseph Stiglitz, Chief Economist of the Bank of England Andy Haldane, Professor William Lazonick, Professor Carlota Perez, Mazzucato and many others.
In clear and compelling prose, each chapter shows how today's deep economic problems reflect the inadequacies of orthodox economic theory and the failure of policies informed by it. The chapters examine a range of contemporary economic issues, including fiscal and monetary policy, financial markets and business behaviour, inequality and privatisation, and innovation and environmental change. 
The authors set out alternative economic approaches which better explain how capitalism works, why it often doesn't, and how it can be made more innovative, inclusive and sustainable. Outlining a series of far-reaching policy reforms, Rethinking Capitalism offers a powerful challenge to mainstream economic debate, and new ideas to transform it.
The book is the basis for the undergraduate module 'Rethinking Capitalism', taught at the Institute for Innovation and Public Purpose at University College London.
Other books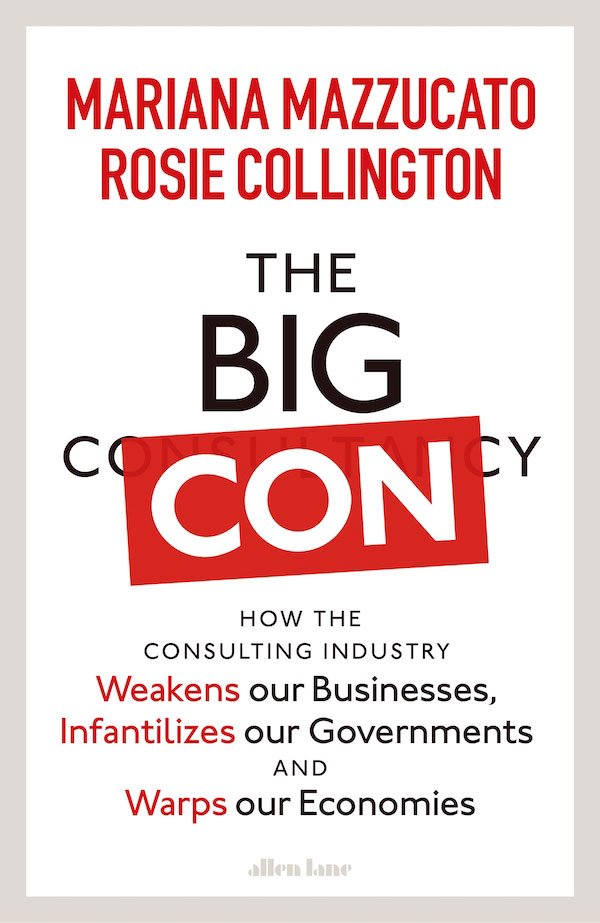 The Big Con
How the Consulting Industry Weakens our Businesses, Infantilizes our Governments and Warps our Economies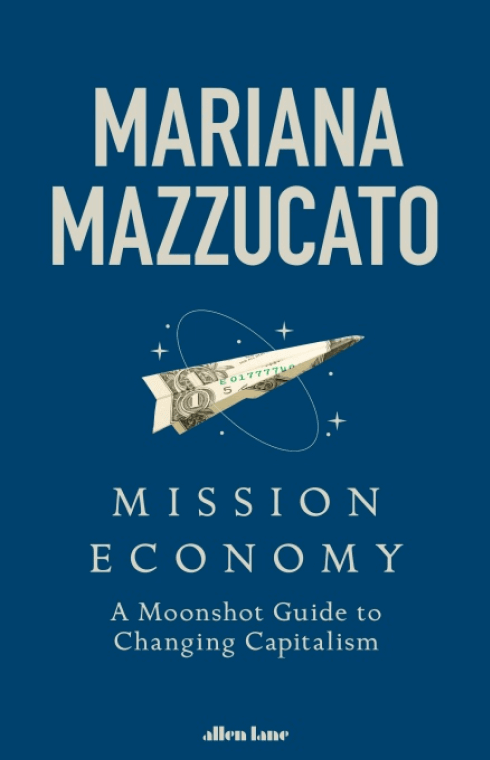 Mission Economy
A moonshot guide to changing capitalism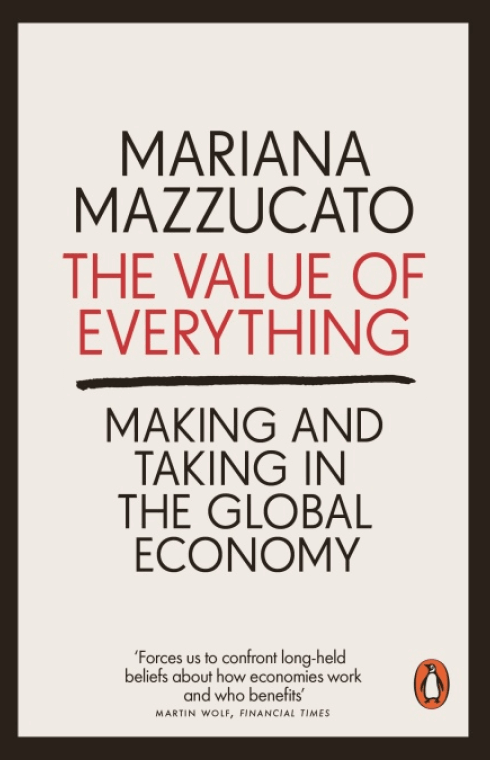 The Value of Everything
Making and taking in the global economy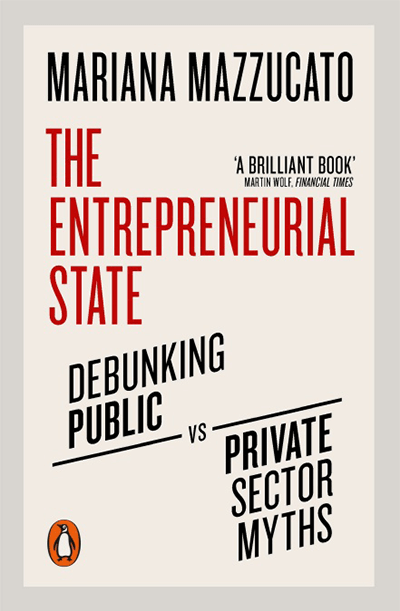 The Entrepreneurial State
Debunking public vs. private sector myths